Join a virtual support group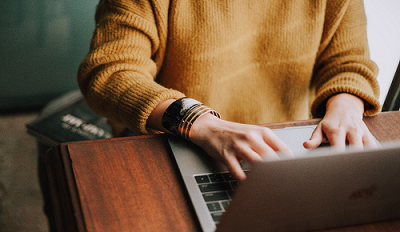 You'll receive support from your Women@Heart Peer Leader and hear from other women with lived experience, without having to leave the comfort of your home. There is no cost associated with this program.
These groups follow the same format as the in-person groups. Every 2 weeks, you'll meet with your group at a set time for 2 hours, for a total of 12 sessions (approximately 6 months).
For more information on each session, click here.
Participation
Women@Heart has been carefully developed and you'll benefit the most if you attend each session. We do know that "life happens" and people are not always able to participate each week, but participating in as many sessions as possible will give you the most benefit.
Requirements
In order to benefit from the full virtual experience, we recommend you have the following at home:
A computer, laptop, tablet, or smartphone
Home internet
A camera (optional)
Earphones and/or a headset with a microphone
A toll-free number will also be provided to call in if needed
Registration & Next Steps
As a participant of the Women@Heart program, you will be granted access to our Virtual Platform.
The Virtual Platform is an online health management platform that allows you to track and manage your risk factors, browse through a health library, and most importantly will give you access to information and documents for the Women@Heart Program. We will be using this platform to communicate with you, and you can use it to message members of your group once your group is established.
If you would like to join a virtual group, please click on the following link to register on the platform:

Once registered on the platform you will receive an email invitation (sent separately) to register from the Ottawa Heart Institute - CardioPrevent Program Virtual Platform.
Please follow the instructions in the email to accept your invitation. Our team will then contact you to assist you in registering for a group.
Have Questions?
For more information, call the Prevention and Wellness Centre at 613-696-7071 or 1-866-399-4432, or email us at pwc@ottawaheart.ca.