Test Don't Guess!
A Diabetes Program for Healthcare Professionals
For people to take action to prevent diabetes, they must first be aware that they are at risk. Patients with dysglycemia (i.e. pre-diabetes) are at extremely high risk to eventually develop Type 2 diabetes mellitus (T2DM); a serious health problem associated with significant complications.
The Ottawa Model for Undiagnosed Dysglycemia/Diabetes (OMUD) is a systematic process to identify, manage and follow patients with previously unrecognized diabetes and dysglycemia, during and after hospitalization.
Nearly one-third of individuals with T2DM go undiagnosed, and in many patients who are diagnosed there is a lag of several years between diabetes onset and diagnosis, a time during which complications can develop. The prevalence of previously undiagnosed dysglycemia/diabetes amongst hospitalized patients varies from 10-30%, depending on the population screened. Hospitalization affords an opportunity to identify people with unrecognized dysglycemia/diabetes and attach them to prevention programs or long-term diabetes care1.
How OMUD Works
A systematic approach in hospital:
Identify patients with undiagnosed prediabetes and/or diabetes
Manage the patient's prediabetes and/or diabetes while admitted in the hospital
Inform the patient and their family doctor or healthcare provider of the patient's diagnosis
Refer the patient to resources within their community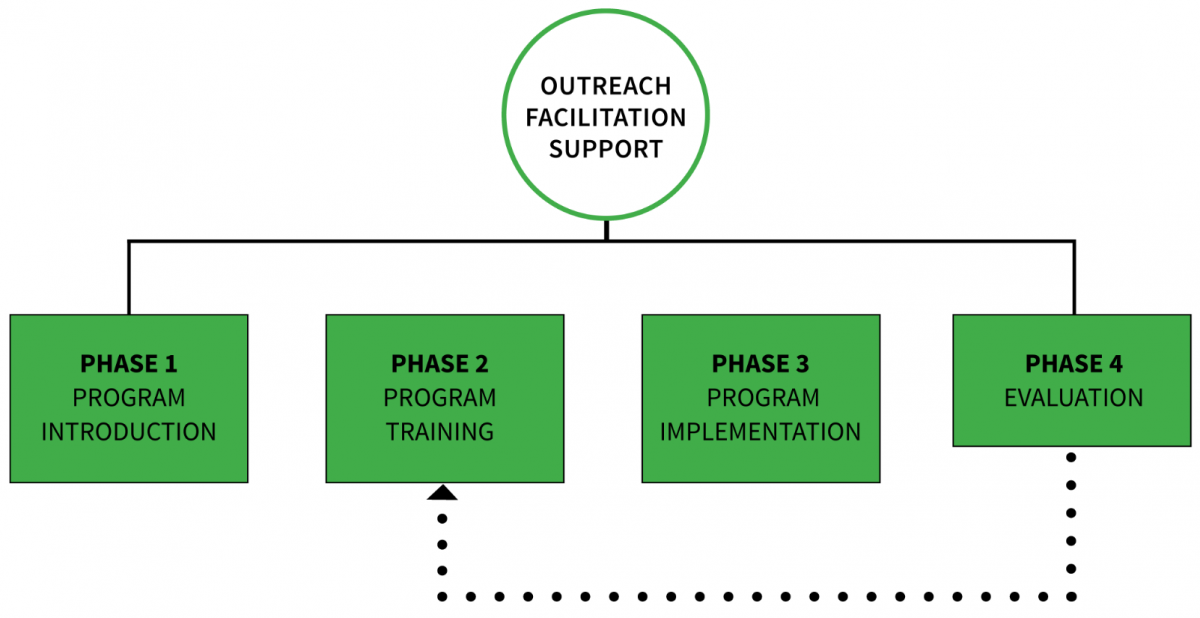 HOW CAN HEALTHCARE PROVIDERS GET INVOLVED?
Become a Partnered Site
The University of Ottawa Heart Institute will provide partnered sites with a detailed four-phase OMUD Implementation Workplan, program resources and tools to systematically embed an evidence-based process to identify, manage and follow patients with previously unrecognized diabetes and dysglycemia, during and after hospitalization.
Phase 1: Program Introduction
Introduction of OMUD protocol
Readiness assessment
Meet with medical, nursing, laboratory leaders, and program implementers at each department/hospital and secure/reaffirm project buy-in
Assess/reaffirm current clinical practices with respect to identification and management of undiagnosed dysglycemia/diabetes
Create department/hospital-specific workplans to strengthen OMUD implementation
Phase 2: Program Training
Training will be provided to program implementers at each of the hospital units and to health care professionals (HCPs) directly involved in OMUD program delivery. A web-based training module has been developed to train HCPs about the importance of screening for undiagnosed dysglycemia/diabetes, and how to operationalize the OMUD protocol at the patient level.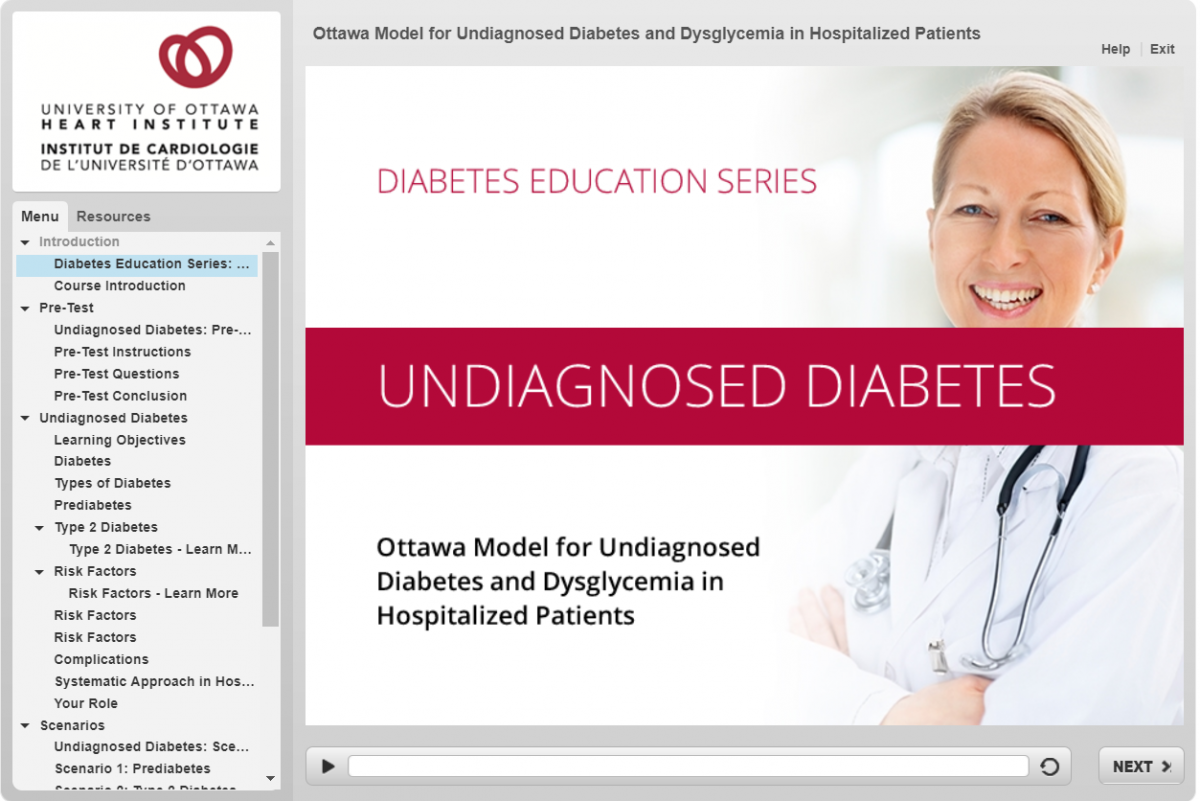 Phase 3: Program Implementation
All patients without known diabetes admitted to selected units implementing the OMUD protocol will be screened for the presence of undiagnosed dysglycemia/diabetes using a HbA1C.
Apply treatment procedures in hospital.
Discharge summaries.
Referral to community-based diabetes education or cardiac rehabilitation programs.
Phase 4: Evaluation
Collect key indicators to summarize processes and outcomes.
Current Partners
If you are interested in becoming a partnered site and adopting the OMUD protocol, contact us at pwc@ottawaheart.ca.
CONTACT US
For more information email the Prevention and Wellness Centre at pwc@ottawaheart.ca.
Prevention and Wellness Centre
University of Ottawa Heart institute
40 Ruskin Street, Room H2353
Ottawa, Ontario
K1Y 4W7
View Map
---
References
1 Malcolm JC, Kocourek J, Keely E, Feibel RJ, Brez S, Forster AJ, Sherrard H, Reid RD. Implementation of a Screening Program to Detect Previously Undiagnosed Dysglycemia in Hospitalized Patient. Can J Diabetes 38 (2014) 79-84